The Sweet Sound of a 468 with a Mean Cam!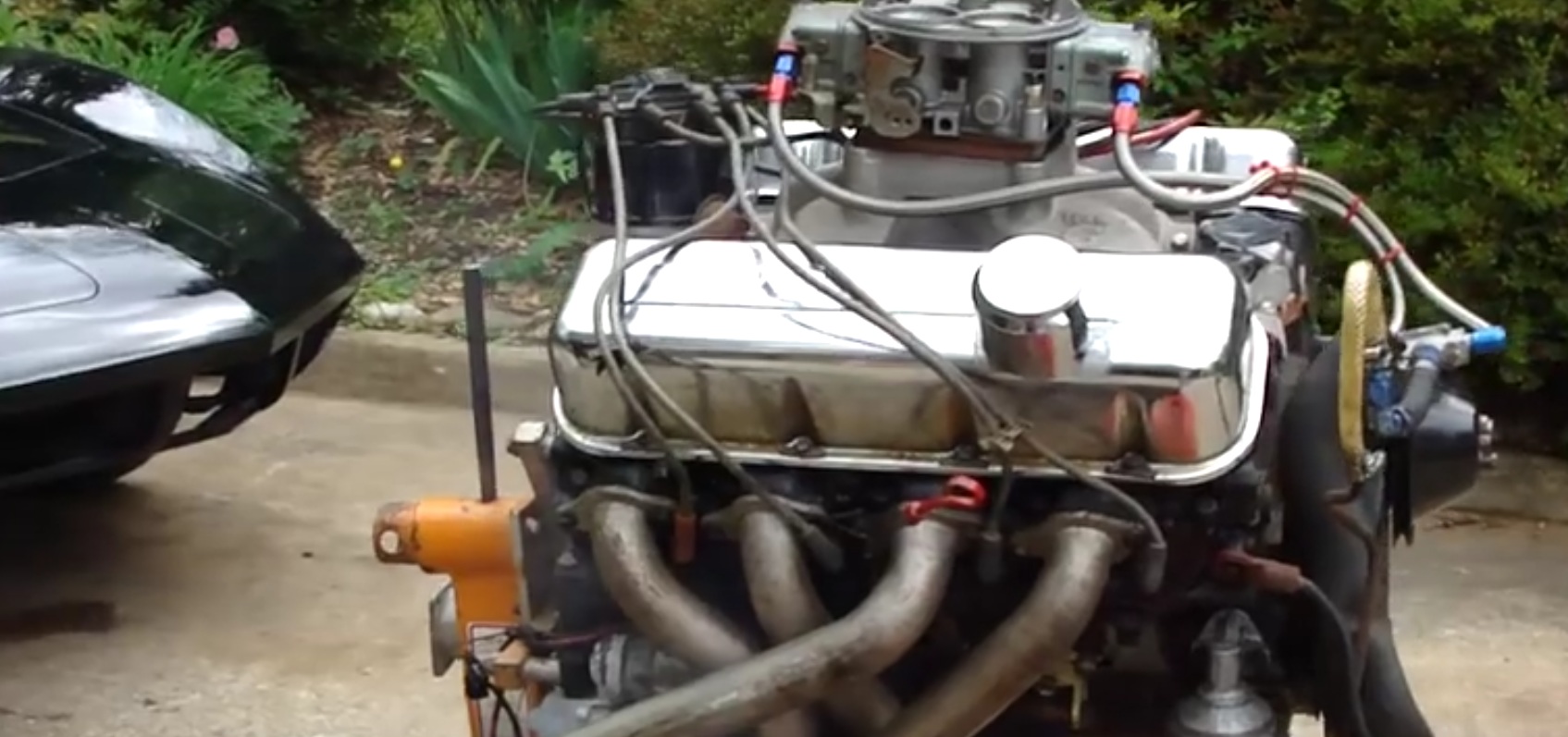 |
Play this Video to listen to this awesome sounding Chevy 468!
There is nothing that sounds better than a full race cam. These guys are actually starting the engine on a stand before putting it in the Corvette.
A Chevy 468 motor typical "street build" could be like this:
Stock bore is 4.250 and add .060 overbore = 4.310 inches.  Stroke is 4.00 inches.  The stock crank and rods from a pickup truck are plenty good enough for 600HP.
A replacement piston like the KB 207060 has a 25cc dish to end up at around a 10:1 pump gas friendly compression ratio. A good ring set like the Total Seal Moly set will give a good ring seal and low friction.
Of course precision balancing of the rotating assembly is essential for a smooth, powerful engine.
If you are not lucky enough to come across any of the older large-port heads, many new heads are available which flow better than the old stockers. For example the 308cc intake runner head from Summit Racing is only about $820 assembled and ready to go. Adding  a little porting and polishing and a good valve job to the heads you choose is usually very worth while too.
The cam is where you will setup the character and performance of the engine. Even with a relatively mild solid roller – for example using the Comp 4874 Lobes and 242 degrees duration at .050 and a 108 LSA, this  combination could make close to 600HP.  But the choices here are many and much more power can be made if your budget allows.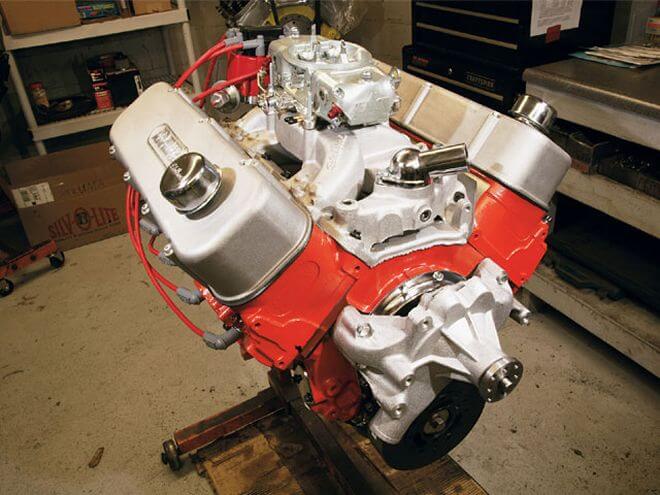 Read a Hotrod.com article describing an
engine build here
Listen to this Awesome sounding 572 in a '63 Nova – <Click Here>
Or How about a 727HP 572 Crate Motor directly from Chevrolet? – <Click Here>