Would You put This 440cu in 600 ft/lb Torque monster in Your Muscle car?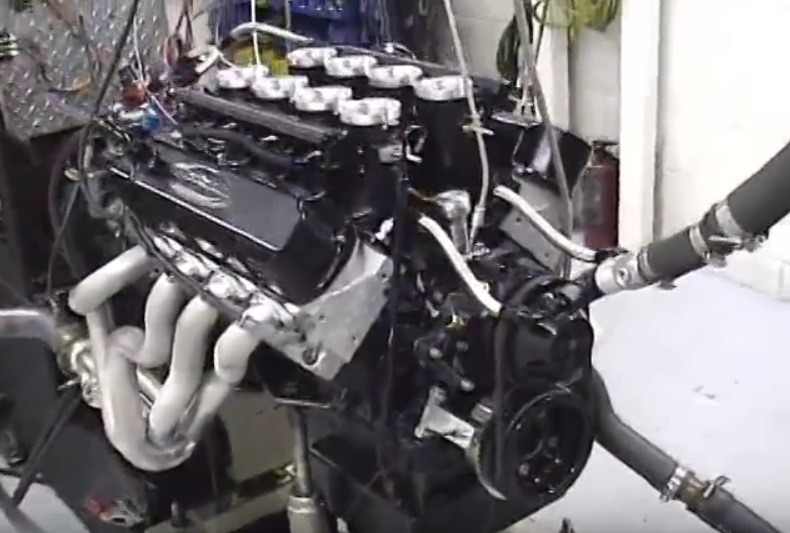 |
The guys at Nelson Racing Engines built this powerhouse 447 cu in SBF motor for a Customers' Muscle Car. You might think it was an F1 car if you heard it coming before seeing it !
The engine was built starting with a 9.5 deck Winsor block and a stroker rotating assembly, then adding a set of modified 225cc AFD heads and a solid roller cam.
The fuel Injected induction system is a very effective independent runner setup made up from 8 Hillborn throttle bodies. With each throttle blade being larger than 2 inches, the total airflow into the motor created an UNREAL throttle response! I'm sure some hours went into the fuel injection mapping to get the mixtures right.
This motor is very efficient making about 1.4HP per cubic inch. The compression ratio is a pump gas friendly 10:1.
Watch a dyno session of this motor making 600 Ft Lbs of torque over such a wide range:
Watch live action driving a highly modified '67 Mustang with this engine here:    (You Won't Believe the sound!)
You can check out the motors available at Nelson Racing Engines Here: