Can You Guess the size of the Solid Roller Cam in this Awesome 572 BBC Powered '63 Nova?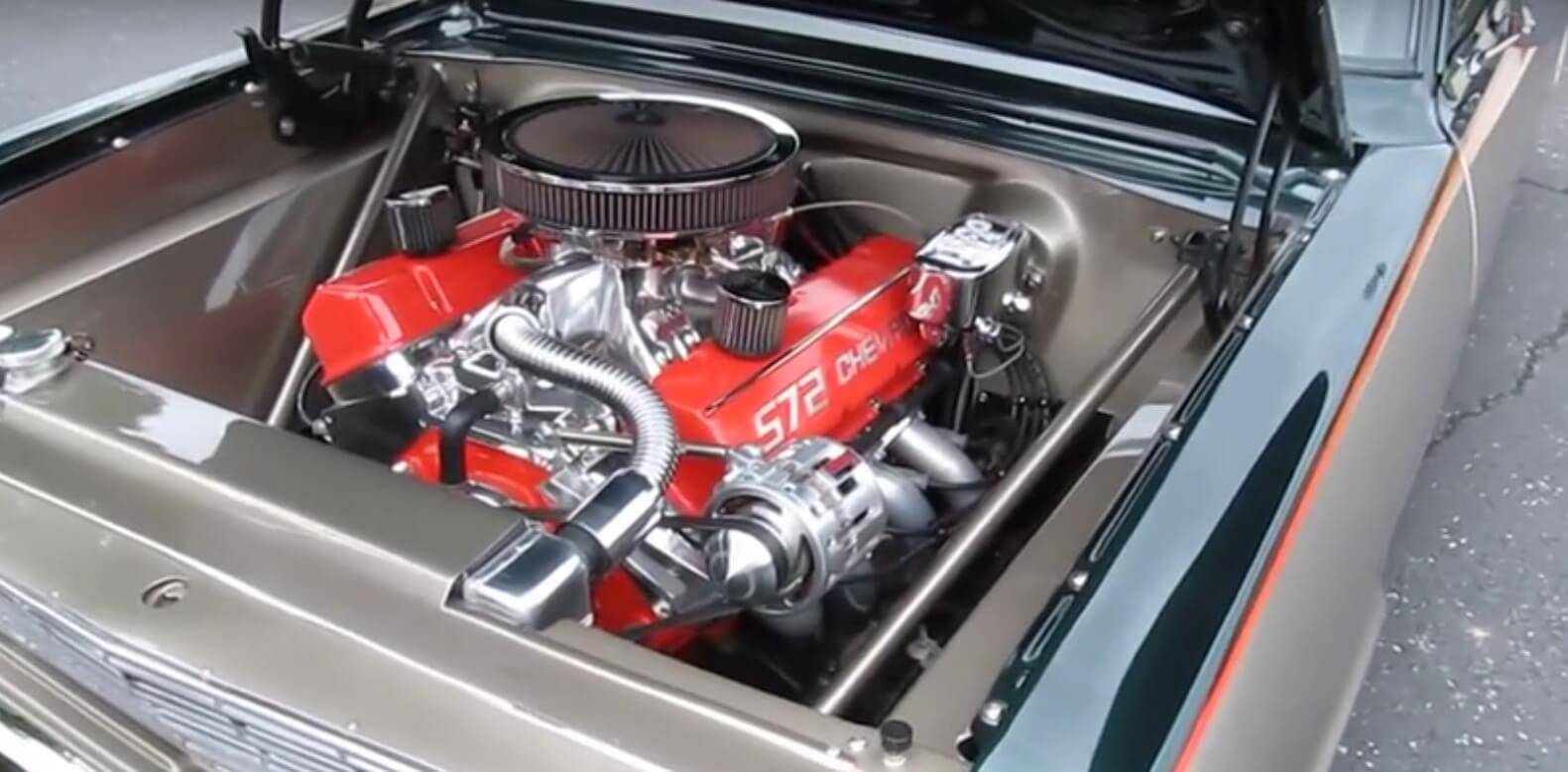 |
Listen to the Powerful sound of a Big solid roller in the sweet 572 BBC powered '63 Nova!
This very cool '63 Chevy Nova build has a Heidts front suspension and Art Morrison components in the rear to handle the brute power and of course the big multi-piston disk brakes.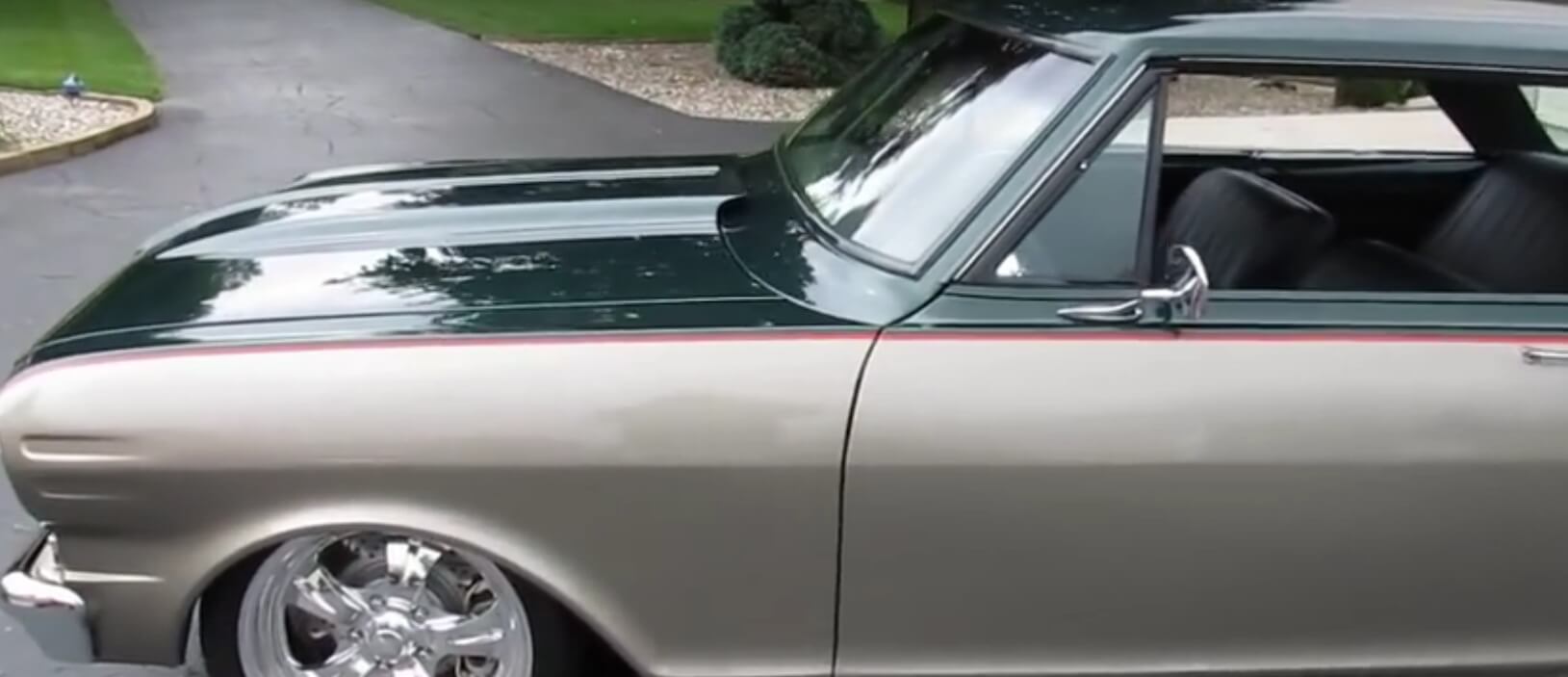 Hear it running!  Click below:           Can you guess the Solid Roller cam specs?
You won't see a nicer, straighter, more beautiful 63 Chevy Nova than this one!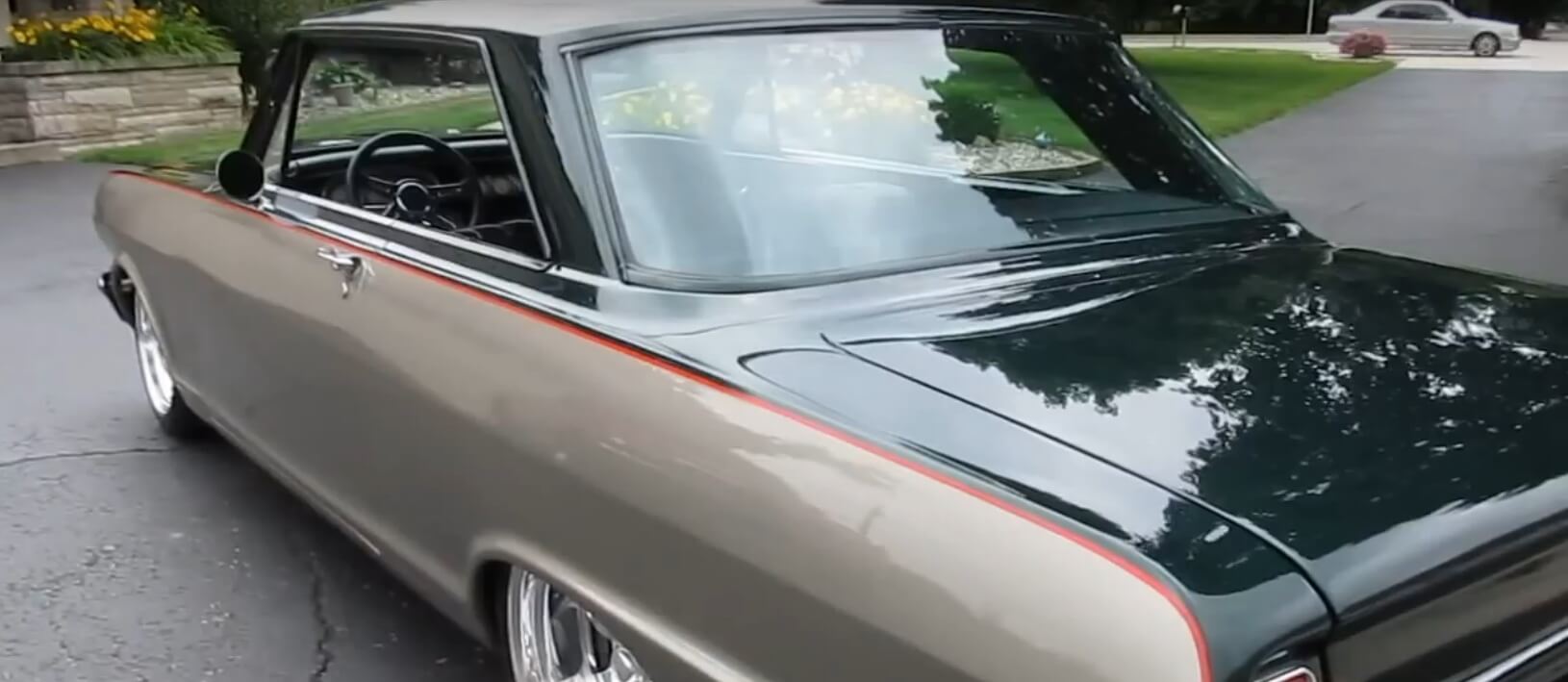 And what a super clean, functional interior: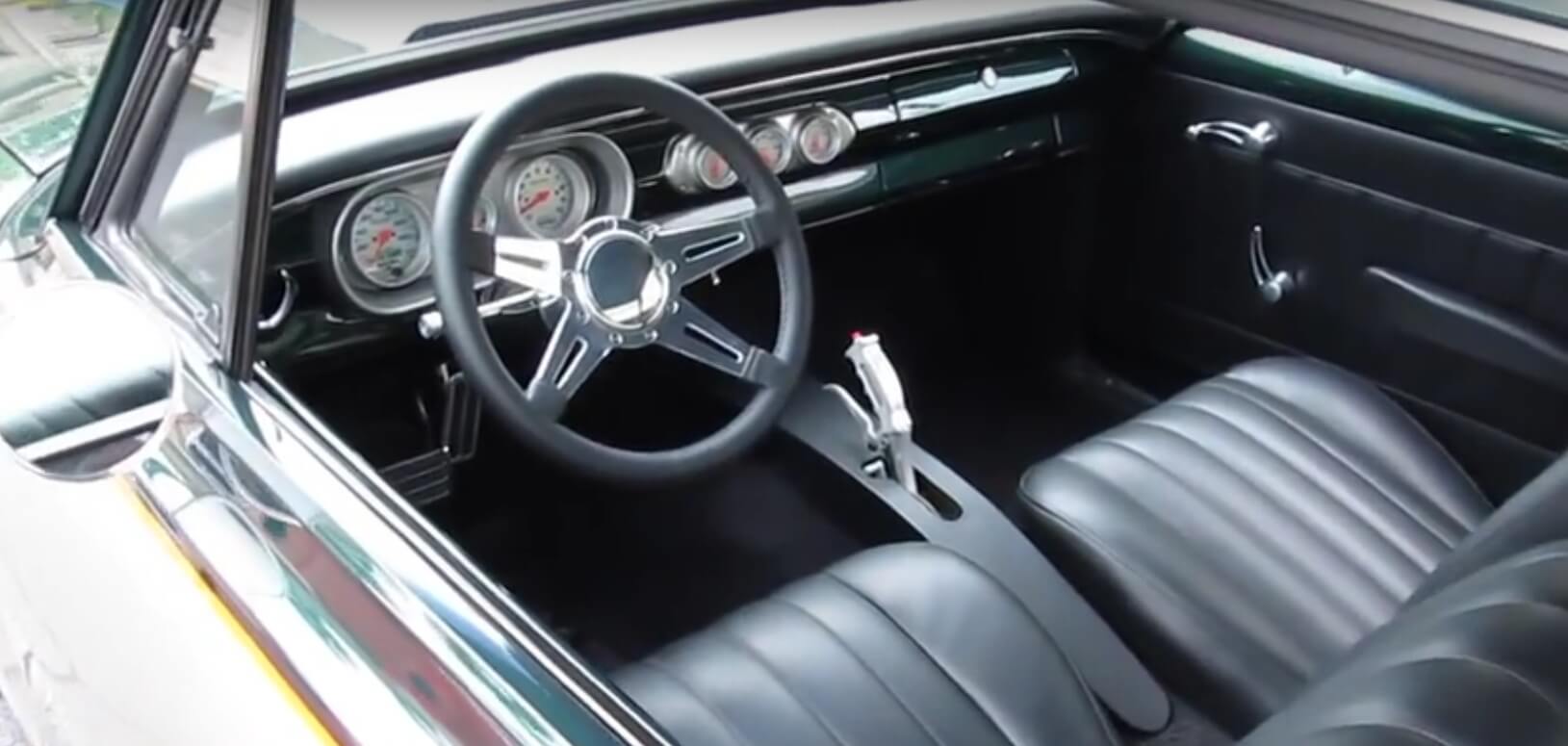 Here is another 750HP Chevrolet 572 Cu In motor running on a test stand at Proformance Unlimited.
It sounds pretty mean! They keep their cam specs secret unless you want to purchase one. They are using big AFR heads and a Holley 1150CFM Dominator carb on top. The rotating assembly is made up of all forged parts and precisely balanced.
Listen to it run, Click below:
Proformance Unlimited is in Melborne, Florida
And How about a 727HP Crate motor directly from Chevrolet? – (Click Here)