Who Makes More Brute Power, the Chevy 383 Stroker or a Mopar 383?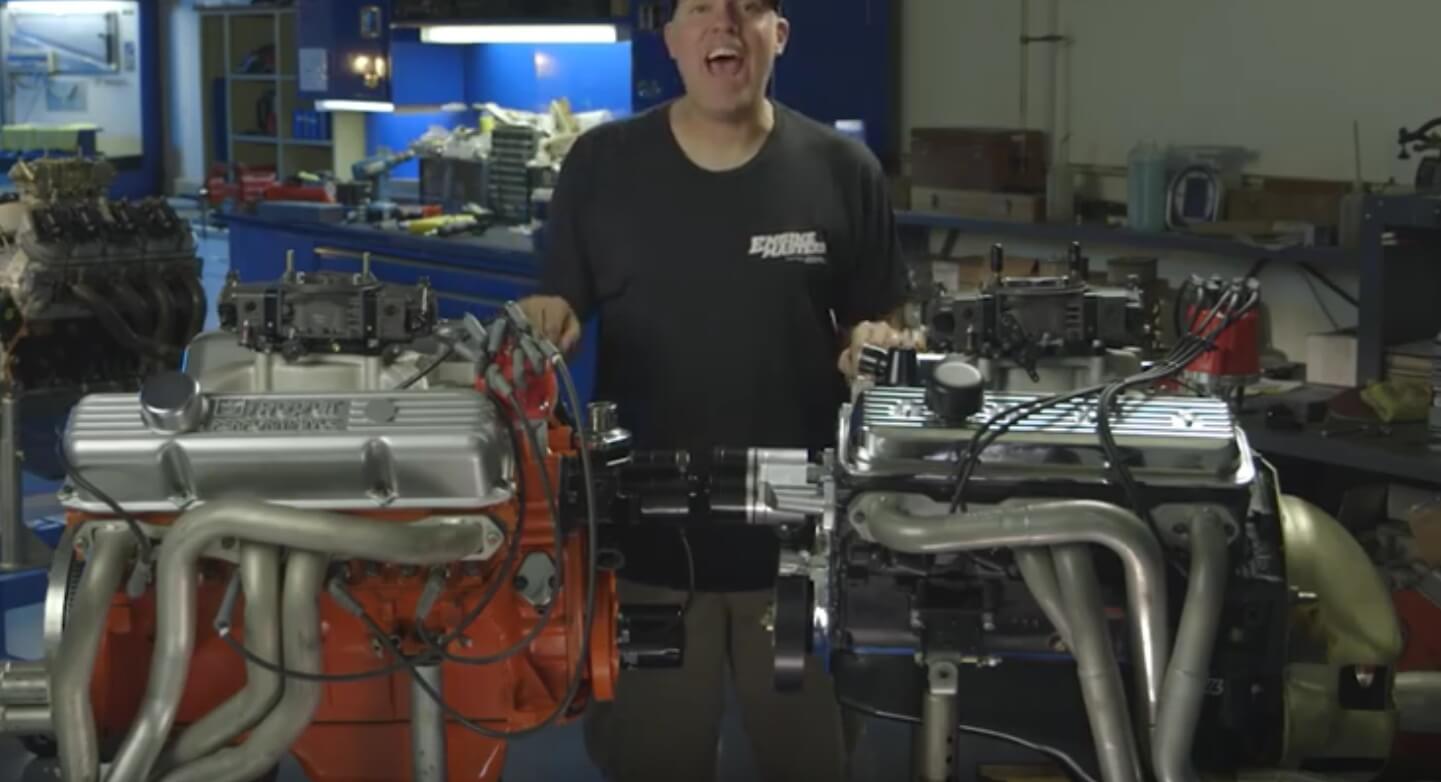 |
A Shoot-out between a Mopar 383 and Sb Chevy 383 stroker; Who makes More Power?
Who do you think will win?   Would you put one of these engines in your Muscle Car or Hot Rod?   Watch the Dyno pulls to see:
The guys at the Amsoil Engine Masters are at it again – spec'ing the 2 engines as close as possible for a fair comparison.
The 2 engines have very similar builds:

The 383 Chevy Stroker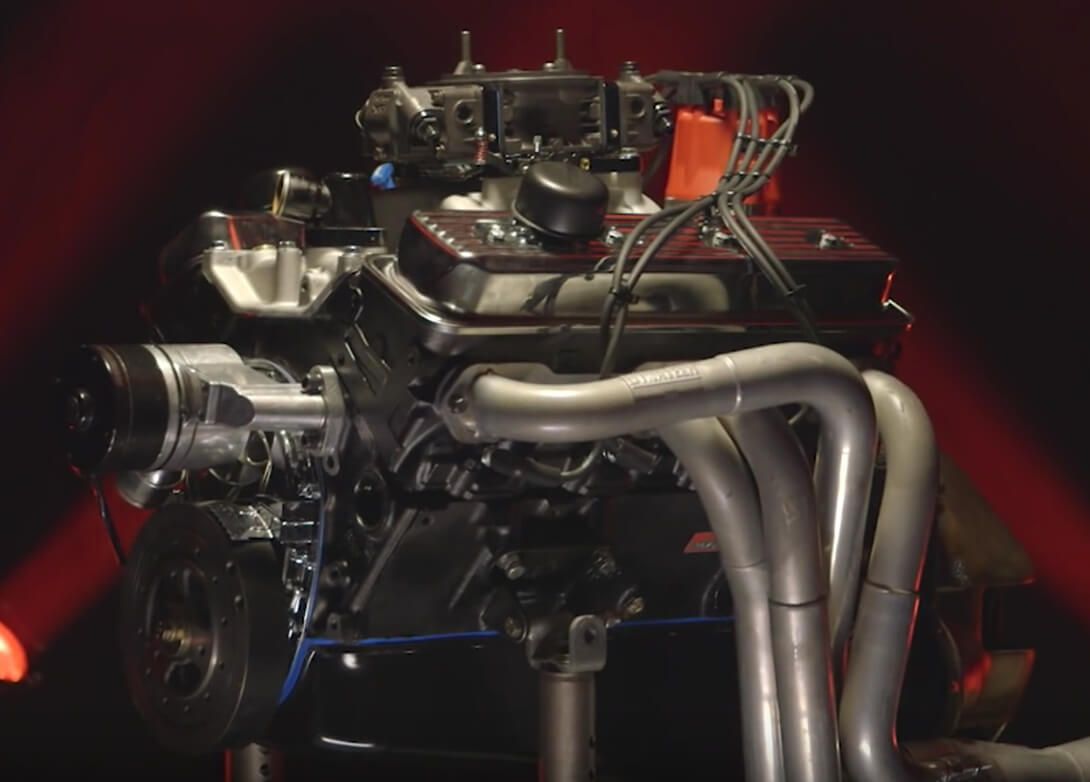 Bore is .040 over at 4.040, Stroke is 3.75.
Heads- Vortec like found on the later 1990s truck motors. Valves are usually upgraded to 2.02in intake and 1.6in exhaust.
Compression is a street friendly 9.6:1.
Cam is a COMP Extreme Energy hydraulic roller with 230/236 @ .050 duration and .510/.520 lift on a 110LSA.
A high-rise dual-plane intake made by Holley was used with a Holley XP 850 carburator.
MSD distributor
Dynatech Headers are 1 3/4 to 1 7/8 stepped.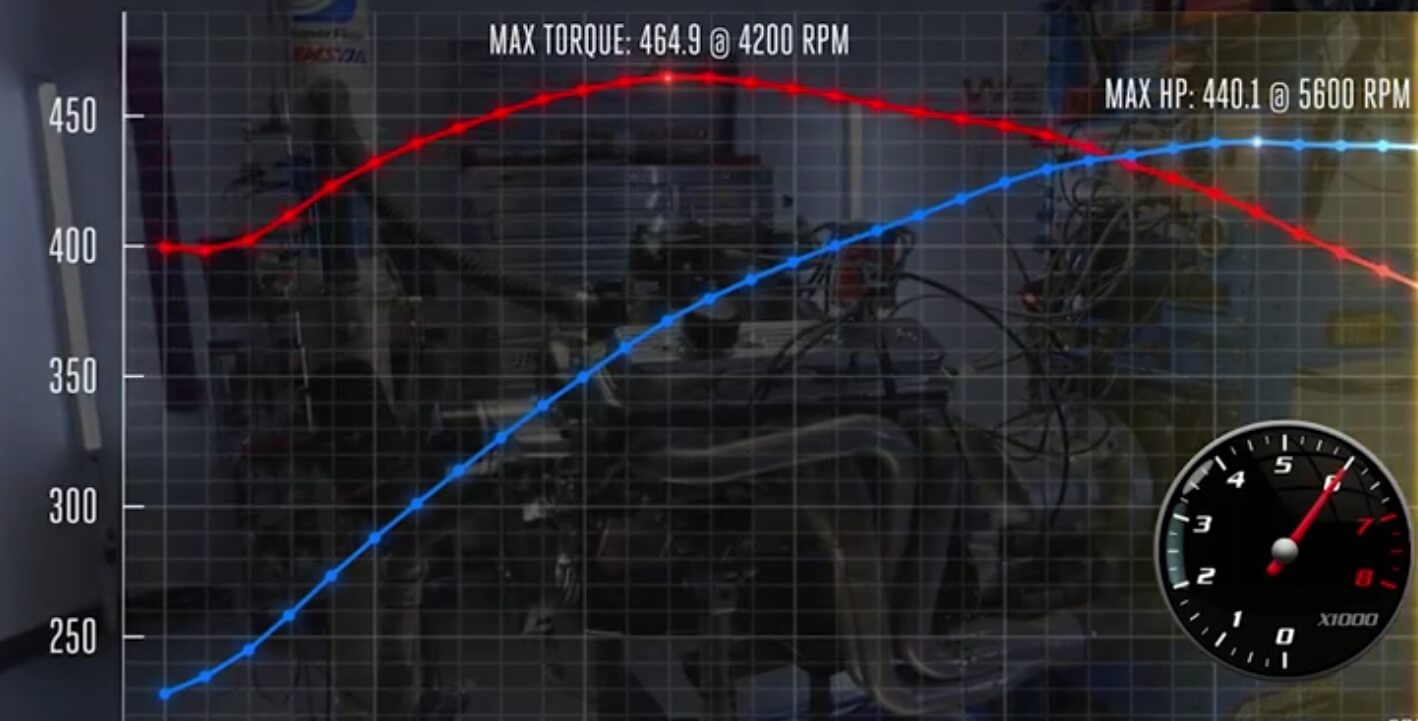 This engine was supplied by BlueprintEngines.com and is available for $3695.
Bore is .060 over at 4.310, Stroke is 3.38. Actual displacement is 394cuin.
Heads- Mopar 906 usually having 2.08 intake and 1.74 exhaust valves.
Compression set at 9.6:1.
Cam is COMP Extreme Energy with 230/236 @ .050 duration and .541/.537 lift.
Intake is Edelbrock RPM high-rise with the Holley 850 XP carb.
MSD Distributor
Headers are TTI 1 7/8.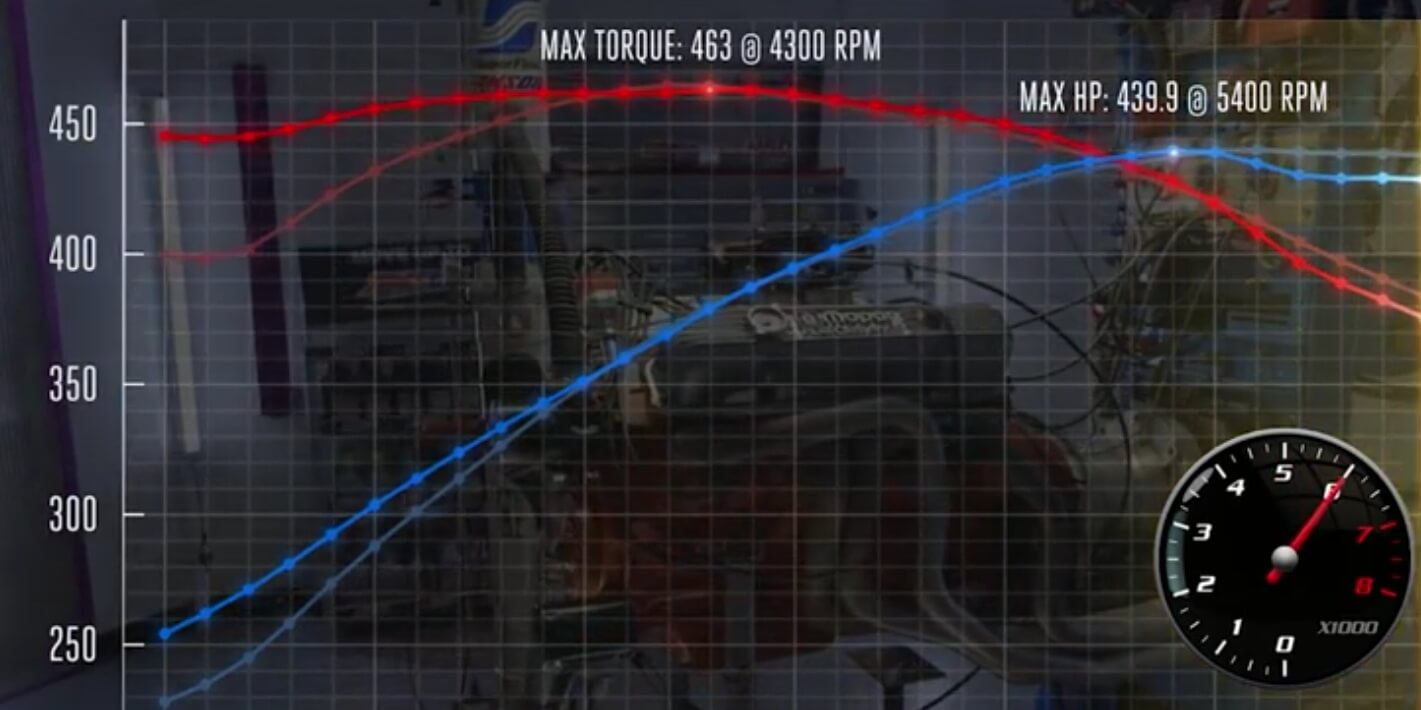 This engine was built by Steve Dulcich.
Which do You Think will Win? Watch the Dyno Pulls:
Read the Hotrod.com article here