These May be the Rarest of the Classic Muscle Cars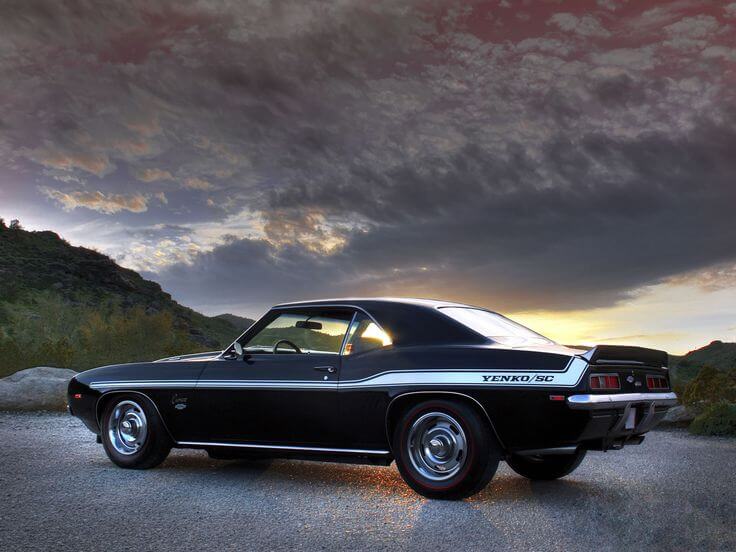 |
With only about 200 produced in 1969, The Yenko Camaro is one of those 1967-69 Muscle cars that represents the Best of the Sporty High-Horsepower Dream cars of that era.
Don Yenko's Chevrolet dealership's High Performance Division would order a COPO package car which would include an L72 big block 450HP 427 engine, a heavy duty M21 4 speed transmission and power disk brakes.
The Sports car conversion option also included a 4.10 ratio rear end, a heavy duty 13/16 inch sway bar, an extra gauge panel and a 140MPH speedometer. The 15 x 7 rally Wheels and raised letter tires were  added to complete the classic muscle car style.  And of course the Yenko graphics and the fiberglass cowl-induction hood and spoilers give the cars the unique legendary  appearance.
A '69 Yenko Camaro was used in the movie 2 Fast 2 Furious in several high speed race scenes. In the end it was driven off the end of a pier over the water and crashed onto a boat.
Coming Up (Click Next) is the Hemi Cuda and the Boss 429 Mustang