How would a 2800+HP Tire Shredding 540cu in BBC run in a '70 Chevelle?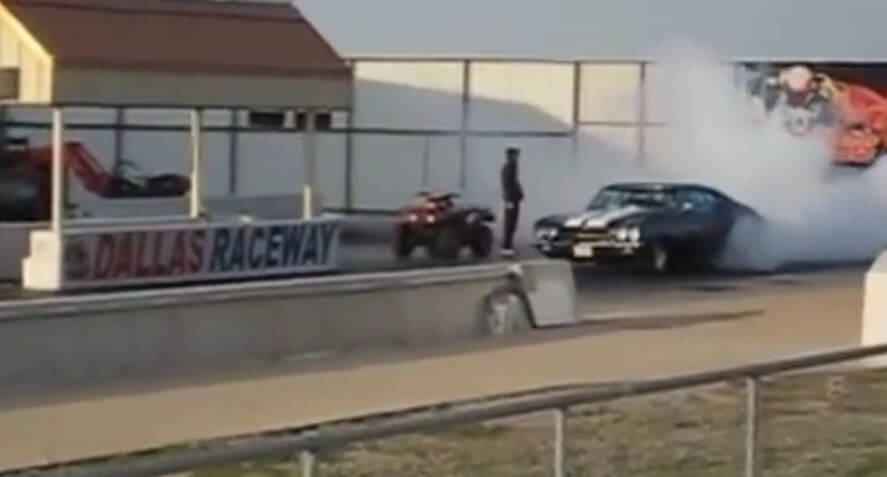 |
This gorgeous all steel 1970 Chevrolet Chevelle is owned by Ricky Sehon who resides in Texas. He had Steve Morris Engines build this Super-Charged Torque Monster to over 2800HP and 2000Ft Lb of torque.
A belt-driven Procharger producing nearly 40Lb of boost was used with a custom programmed Holley EFI system.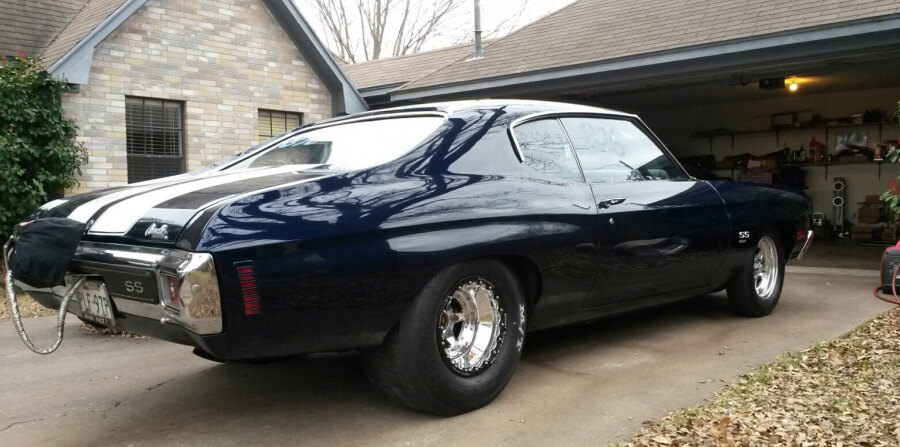 Ricky Sehon's engine ready to run on the Dyno: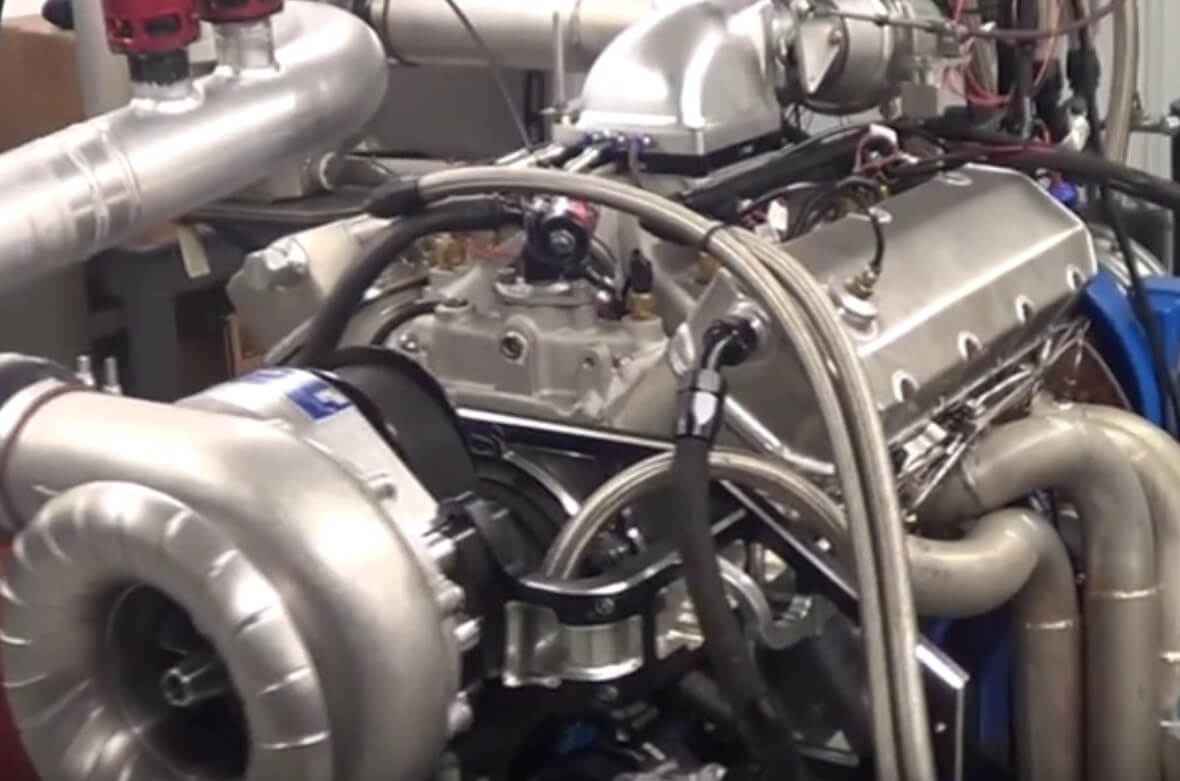 Steve Morris Engines located in Muskegon Michigan has been building Big HP engines for many years and is a "boosted engine industry leader". When customers wanted engines with more horsepower than conventional dynos could handle, they developed one that could handle upwards of 3000HP. They build up to 100 Custom engines per year and have full prototype-development facilities including CNC support in-house.
Watch the Dyno pulls with more engine details:    They show a clever way to cut spark plugs apart to check the mixture after a run.
Dyno sheet after the first pull: (Then they did more tuning)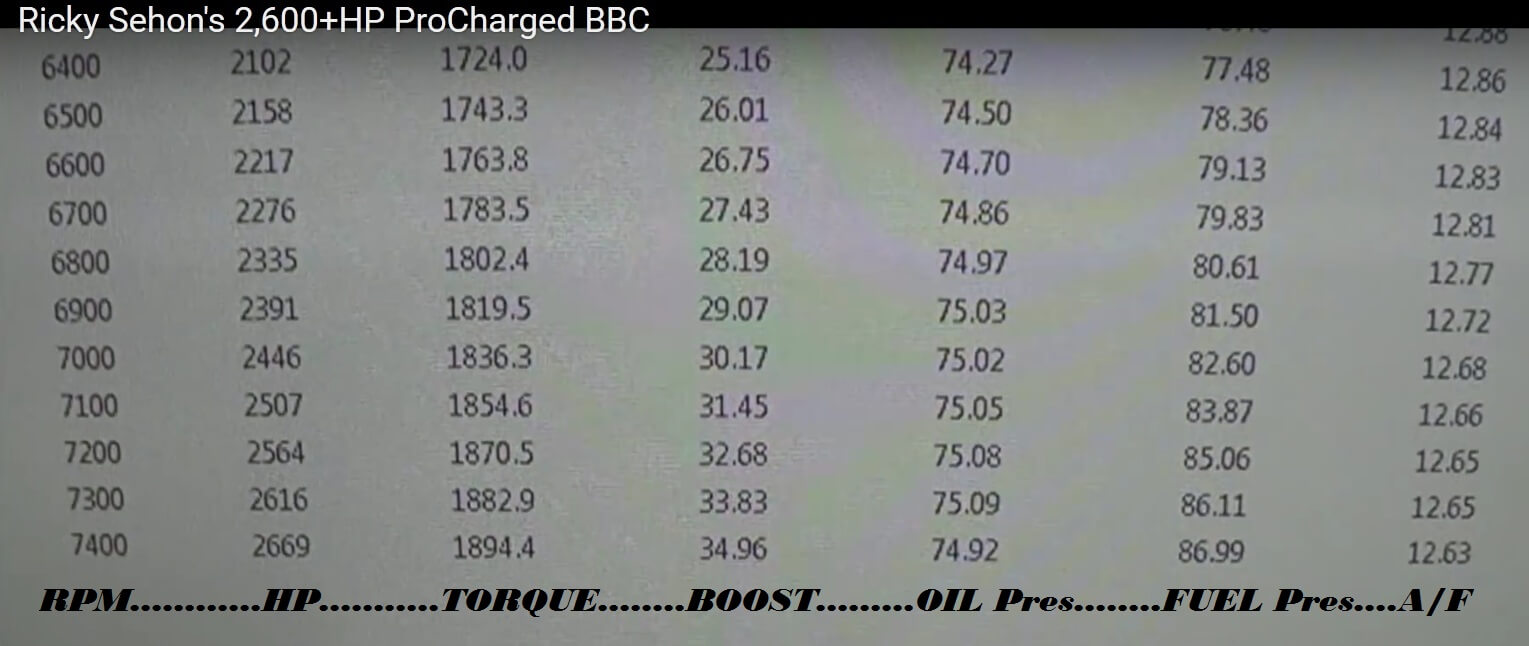 WHOA….This is what happened when a shot of nitrous was added – Was it too much?:
Visit Steve Morris Engines here:
And How about a 727HP Crate motor directly from Chevrolet? – (Click Here)