How Fast will a Twin Turbo 526 Hemi Go in a '70 Plymouth Duster ?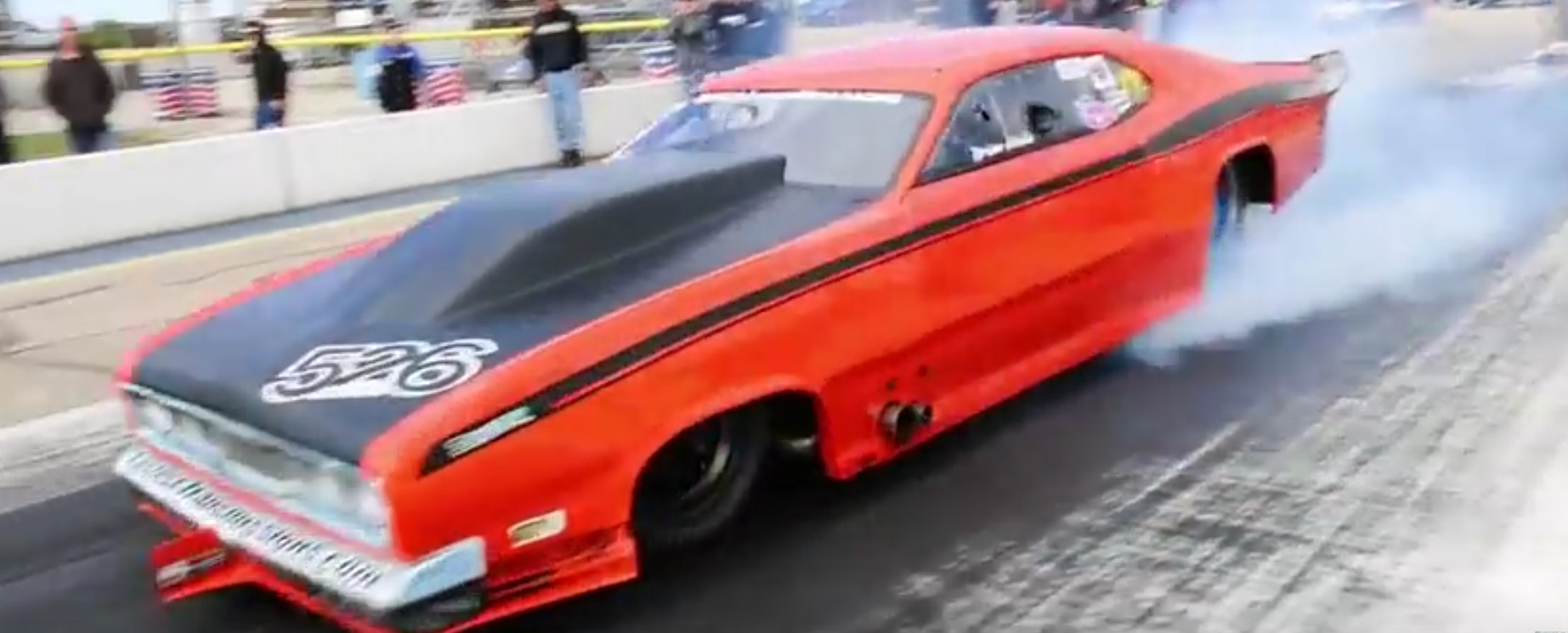 |
Watch the way this This '70 Plymouth Duster with a twin turbocharged 526 Cubic Inch Hemi hooks!
WOW! These guys know how to get traction!  While not exactly street legal, this car went as fast as 202.91MPH in 3.94 seconds in only 1/8th mile.  – Whew – what a ride that must be!
Raced by Brian Hicks who is no stranger to fast Mopar cars. He recently beat a host of very fast cars at Byron Dragway in Byron, Illinois to win the Top Dog Class over competitors like Judd Coffman who ran 3.96@192.55mph in his Twin Turbo 526 AJ 481 '67 Shelby Mustang.
Watch the car in action here: